Performance
Performance Information
Every class performs at least 3 times throughout the each year. Regular performances can include; Palmerston Markets, Mindil Markets, NT Dance Eisteddfod, National Competitions and our end of year concert held end of November, beginning of December at the Darwin Entertainment Centre.
For those new to a dance studio, before you decide to permit yourself or children to perform please be aware that there will be extra expenses involved. Each class by the end of the year will have 2 dances and therefore 2 costumes. Costumes will be under $100 each. We will let you know when costume fees will need to be paid but it is normally within term 1 and term 3.
When approaching the end of the year there will be an extra fee for the rehearsals and to watch the concert. In saying this we try to keep all the extra costs mentioned above as low as possible.
Performing is the best part of dancing. It is great to see all that hard work in class pay off. It is such an exciting experience for students really building on their confidence and allowing them to feel a part of a team. If you decide that you would like to be a part of the performances you must try to make as many classes as possible leading up to them. If you do not show up for a performance without having a good reason, or letting us know of this reason, you will not be permitted to perform with us in the future. It is a team effort and lets down that team when students do not show up. If you decide you do not wish to be involved in performances, please let us know also.
Shoes for Performances:
All Hip Hop/Jazz Classes - Plain black jazz shoes or black sand shoes for performances, unless stated otherwise by your class teacher.
Musical Theatre Classes - Black Jazz Shoes.
Twinkle Stars - Tan Jazz shoes.
Sparkling Sapphires, Danspirations, Dance Dreamers, Silky Gliders, Mystical Moons, Lyrical PG - Half-sole contemporary shoes.
Ballet - The same ballet shoes that you wear to class.
Acrobatics - Bare feet
Tap - Please ensure you are wearing sand colour Mary-Jane shoes and that they are cleaned and re-pained if needed before the performance. Boys: Black lace-up tap shoes
If you do not have the correct shoes the student/s will not be able to perform.
*All dance shoes can be purchased from Dance World in Winnellie
Stockings for Performances:
All students will be required to wear stockings. This excludes boys! If you do not have the correct stockings the student/s will not be able to perform. They can be purchased from Dance World in Winnellie. Please ask for the style below so they are all the same
All Hip Hop/Jazz Classes, Musical Theatre and Tap Classes - CT27-Skin coloured footed tights or convertibles
Acrobatics & Contemporary/Lyrical Classes - Footless skin coloured tights. If you are in multiple classes you will need convertible tights – CT30 Kids & AT30 Adults
Ballet - Pink Ballet stockings that you wear to class.
Hair & Make-up for Performances
Hair:
Ballet: Must wear hair in a low Bun with part at front (either middle or side part).
All other classes: Must wear hair in a low parted pony-tail (part can be middle or to the side.
All hair must be gelled or sprayed back and pinned, no loose ends and NO fringes. If your hair is not long enough for a pony tail it must be slicked back.
Boys: Hair must be neat and tidy either slicked back or spiked up.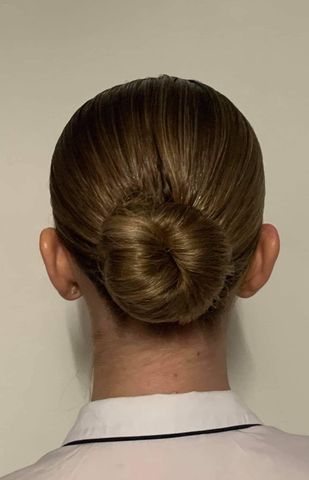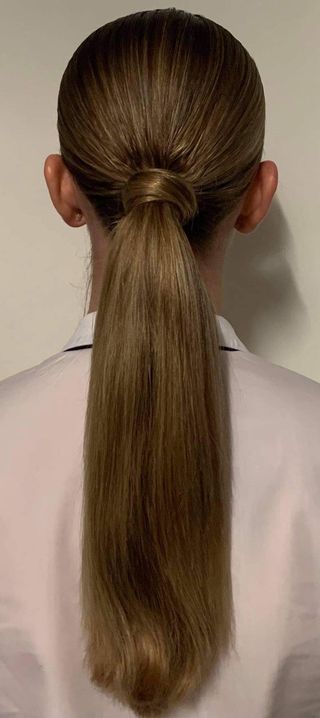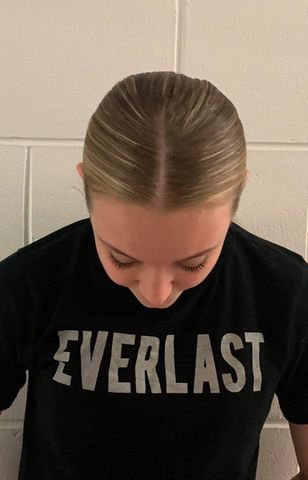 Make-up:
Full make-up must be worn, even for younger students, optional for boys. Make-up to be worn: Foundation, blush, brown/neutral eye-shadow, eyeliner, mascara and red coloured lipstick. Please see below example of make-up.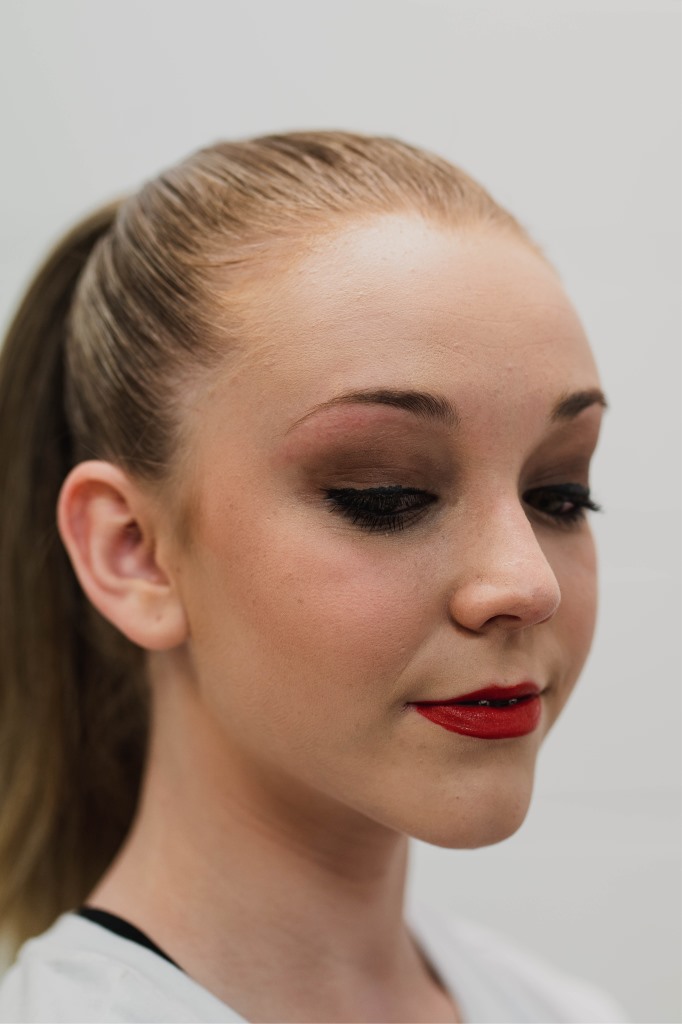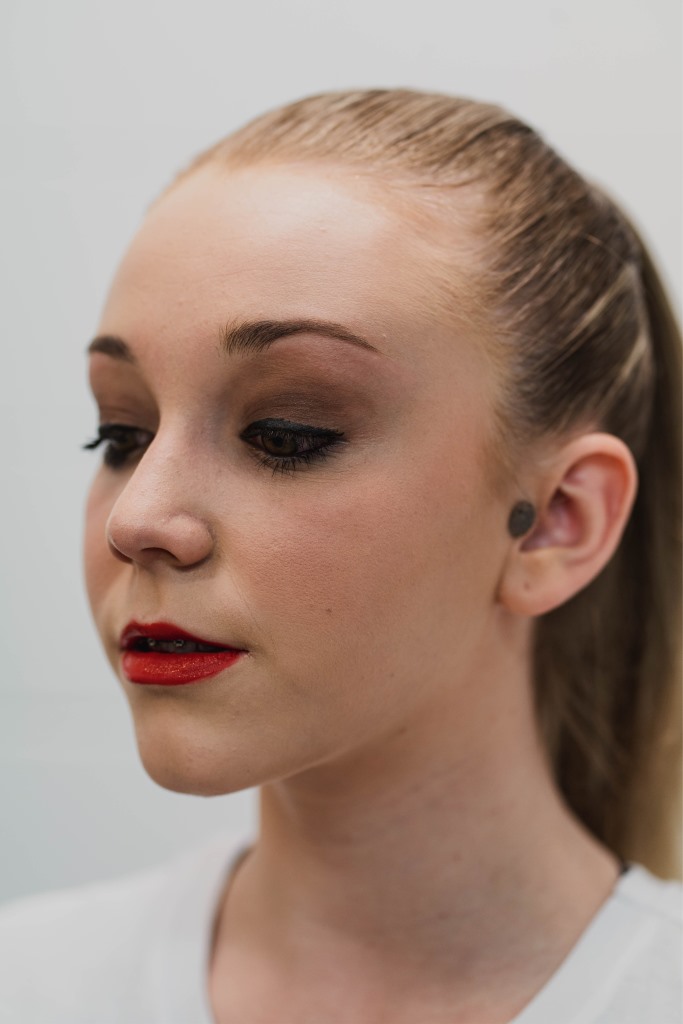 Underwear and Jewellery for Performances:
Underwear - Please ensure underwear is of a neutral colour and CANNOT be seen sticking out or through the costume.
Jewellery - NO jewellery is to be worn. If you have a piercing that can not come out it MUST be covered with skin coloured medical tape.